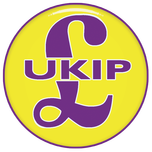 We are Ukip-friendly and disposed to assisting with the production and hosting of Ukip branch, association and constituency websites. Having regard to the cash-strapped nature of most associations our websites will be price-competitive

Before setting up a new Ukip website you need to be familiar with Ukip Party rules: ukip-websites-style-guide.info/. You can also find useful resources on this website: www.myukip.com/

Now consider how we can help. Take a look at this website as an example and consider what it does: www.ukip-southbucks.com/

It keeps members and voters informed of policies and developments

It provides contact information to enable voters to get in touch with you

It provides membership information and forms

It can take payments using, for example, PayPal

It motivates members particularly when seeing photos of themselves

Through the Branches link it provides information on what is going on a ward level

It holds slide shows containing photos of past events

It can get found with important search terms e.g. look for "Gerrards Cross Garden City" or "Stoke Poges Eric Pickes"

It can interrelate with social media including Facebook and Twitter
ukip-southbucks.com has 25 pages and uses 600 MB of space in public files & 150 MB of MySQL; and it needs a business hosting package that normally costs over £100 per annum. At £95 per annum we charge a bit less, but here's the BIG benefit: WE GIVE YOU THE WEBSITE and suitably modify it so you don't have to design it yourself.

At a glance this is what you get for £95 per annum:

Free website based on this design: www.ukip-southbucks.com

Responsive design (latest technology that resizes the website to suit the screen size)

Domain name from the .uk series (.com and .org is extra)

Unlimited web hosting and MySQL space

Hosting in UK data centre (best for search engine optimisation and speed of opening)

Unlimited email accounts with combined total space of 1GB

Content management system

Support by phone and email

Google Analytics visitor information
Set-up and training fee: £50 one-off
It will take us some time to customise a website for your requirements e.g. a new masthead, different navigation, different page names/URLs etc so we need to make a small charge to cover this time. Also your webmaster will need training of an hour or two.

Role of your Webmaster
A Ukip website is subject to constant change and we cannot be your webmaster - the person who maintains the website - although we are for the majority of websites that we host. Due to the time involved this therefore has to be a labour of love by one of your branch or association members. However this is not a technically difficult task. Your webmaster will not need computer programming skills - just basic computer literacy. The Content Management System allows your webmaster to log straight into the website with a password. Updating of text is dead easy - just like word processing.

Domain names
We recommend you choose a domain name ending with .uk. As you are an organisation, until recently a domain name like ukip-place.org.uk would have been most appropriate. Now there is another option and you could go for ukip-place.uk which has the merit of simplicity. As you are a UK-based organisation you don't need a .com or a .org which are American / International. Such domains are, in any case, more expensive and more complicated to manage.
Hosting
Your website will be hosted in a data-centre in Maidenhead, Berkshire. If you've got a plug-in like FlagFox on your browser you'll see the Union Jack flag appearing against your domain name - what better testament to a nationalist party?

Many Ukip websites have other flags including Costa Rican. American and German. If your website is in UK it is likely to open a little quicker, the technical people will be working the same hours and Google will know where you are.

Support by Phone & Email
We are normally on hand to assist in case of difficulty and will respond to reasonable reasonable requests for assistance.

Webmaster training
This can take place at our office in Marlow, by phone or by a combination of phone and remote access of your computer whilst you watch and particpate. If more than 2 hours is needed we may need to make a charge.

Emails
Within the £95 per annum fee we can support a limited POP3 email service based on the domain e.g. your.name@ukip-place.uk. E-mail clients using POP generally connect, retrieve all messages, store them on the user's PC as new messages, delete them from the server and then disconnect. We can also offer an IMAP service useful when access is needed via smart phones, tablets etc but we'll need to make a charge for the extra time and storage space required.